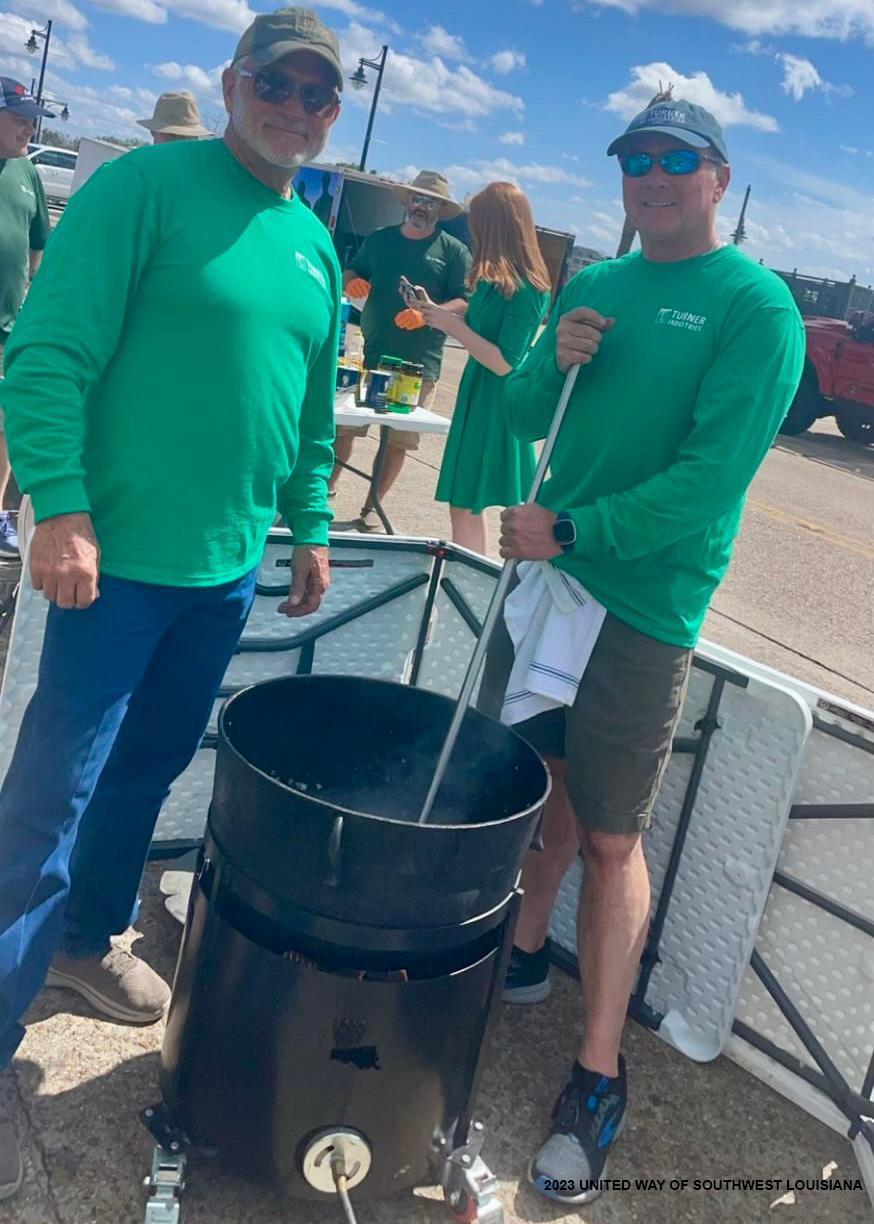 The second Annual Battle for the Paddle will be at the Lake Charles Civic Center Amphitheatre on Thursday, March 16.
It goes from 5 to 8 pm. The community is invited to enjoy live music by LA ROXX while sampling jambalaya and pastalaya from more than 16 competing teams. Cold drinks and beer will be sold at the St. Patrick's Day-themed event.
Tickets start at $10 for a student, veteran or first responder Sampler Ticket and $15 for a general Sampler Ticket. Sampler Tickets guarantee you as much jambalaya and pastalaya as you can eat!
A limited number of VIP Lounge Tickets are available for $50 each for those 21 and over. These tickets include all-you-can-eat samples of the competing team's food and beer, and wine. You will also enjoy comfortable raised seating to watch the live show!
"Some lucky person can win 8 free VIP tickets right now by texting LUCKY7 to 40403," explained Denise Durel, President and CEO of United Way of Southwest Louisiana. "Everyone loved LA Roxx last year so we're bringing them back again. We want people to come enjoy the music and the kids zone even if they don't plan to eat. Those things are provided free of charge by us so families can just come have a good time."
Tickets are on sale now at unitedwayswla.org/battle or by texting SHAMROCK to 40403.
Awards will be presented for 1st, 2nd, 3rd and People's Choice for both Jambalaya and Pastalaya and Best Tent Décor. There will also be a Best Costume Award for guests attending the event so be prepared with your best St. Paddy's Day outfit!
Current Competitors include Automotive Alignment of Lake Charles, Entergy Louisiana Nelson Station, Entergy Louisiana's High Voltage Cooking Team, GRACE, Lotte Serves, LyondellBasell, Rain Carbon Inc, Sam Carbis Solutions, Smoke & Barrel, Team CITGO, Total Energy Solutions, Turner Industries, Visit Lake Charles, Westlake Corporation, ALCOA, Arxada, Entergy Louisiana's Wild Legs, SWLA Veteran's Association and Brown & Root
Sponsors include Sam Carbis Solutions, DigiKast, Killer Photography, Cajun Bug Exterminating, Upscale Productions, Turner Industries, LyondellBasell, Aetna, West Calcasieu Cameron Hospital and Westlake Corporation.
Volunteers are needed to assist with multiple aspects of the event. To volunteer, visit online at this link or text the keyword STPADDY to 40403.
Proceeds benefit the many Initiatives provided by United Way of Southwest Louisiana focused on providing long-term positive changes for the most challenging issues facing our community.
Battle for the Paddle 2023
Info: unitedwayswla.org/battle
Contact: liveunited@unitedwayswla.org or 337.433.1088