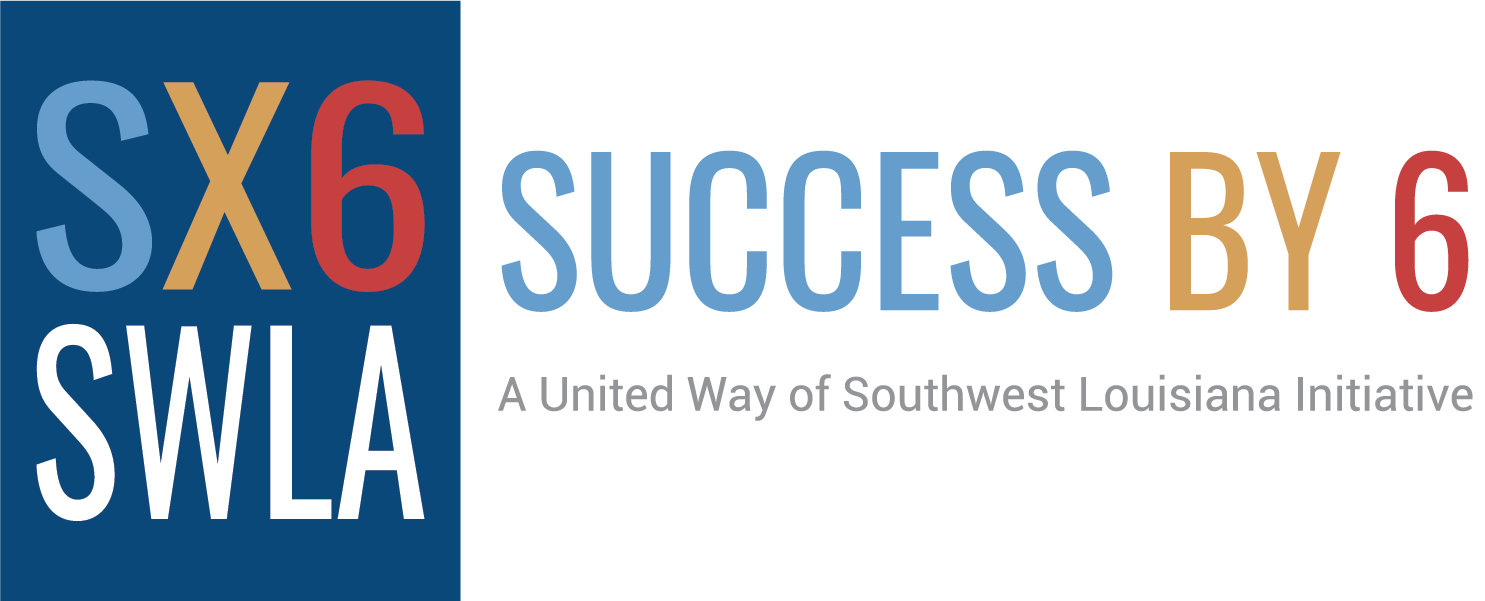 United Way of Southwest Louisiana's Initiative, SUCCESS BY 6, increases access to quality early learning education for the children of ALICE families. This unique Initiative for working parents struggling to keep their basic needs covered each month creates an opportunity for their child's enrollment in a high-quality educational center where they can build a firm foundation for the rest of their life.
UNITED WAY OF SOUTHWEST LOUISIANA WILL FUND ONE YEAR OF QUALITY EARLY LEARNING FOR CHILDREN WHO QUALIFY
What would happen if all children started their first day of kindergarten ready to succeed?
SUCCESS BY 6 focuses on children from infant to pre-k in ALICE households. These families are employed, disqualifying them from receiving typical assistance, but they barely cover necessities and lack savings. One flat tire or emergency room trip is a desperate situation. They are one emergency away from falling into poverty.
Scientists know that stress in early childhood, caused by poverty or abuse, can be toxic to the developing brain. Brains subjected to pressure in childhood have underdeveloped neural connections in brain areas most important for successful learning and behavior.
The quality of a child's brain can develop either a sturdy or a fragile foundation for all of the learning, health and behavior that follow.
We know that children who start behind, stay behind.
Healthy development from birth to three years provides the building blocks for educational achievement, economic productivity and successful parenting of the next generation.
Reducing the effects of adversity on young children's development is critical to the progress and prosperity of our community.