COMPARISON BETWEEN AUTHENTIC (LEFT) AND COUNTERFEIT (RIGHT) 30MG OXY
DIAL 211 TO FIND HELP
If you or a loved one is suffering from opioid misuse, 211 can assist in locating resources and help near you. 
Dial 211 or Text 'OPIOID' to 898-211 to access resources available for those suffering from opioid misuse and those helping others struggling with opioid misuse. 
When you text OPIOID to 898-211, you will begin a texting interaction with options to connect with a live crisis intervention specialist.
This service is available 24/7/365.
211 works in partnership with the Louisiana Department of Health, Office of Public Health and Bureau of Community Preparedness to provide supports related to opioid misuse in Louisiana.
DEA Issues Public Safety Alert About Sharp Increase in Fake Prescription Pills Containing Fentanyl
United Way of Southwest Louisiana Connecting Individuals in Crisis and Sharing One Pill Can Kill Campaign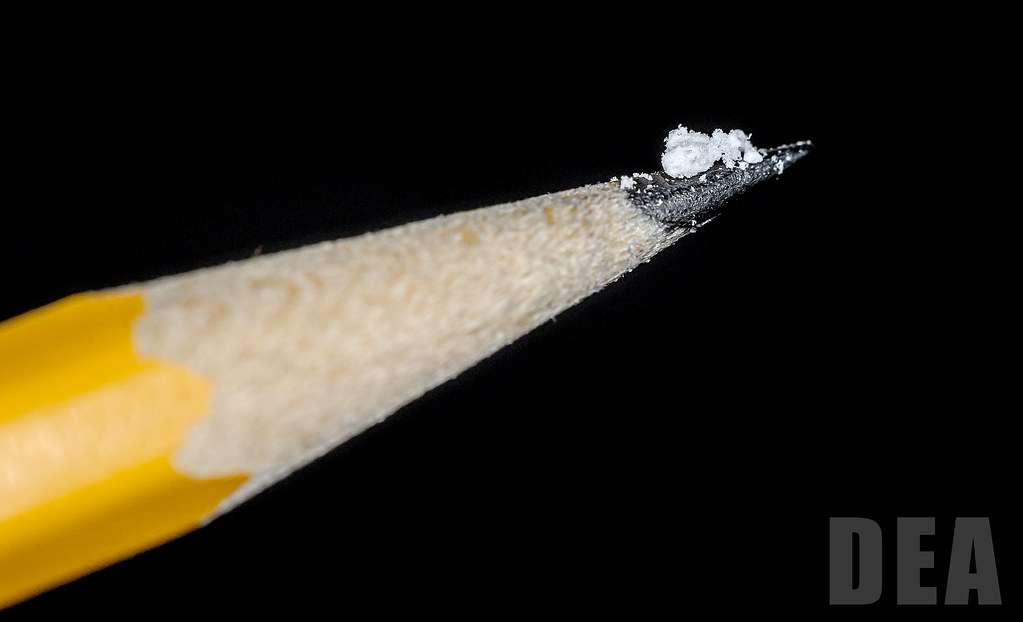 Fatal dose of fentanyl, two milligrams
The Drug Enforcement Administration (DEA) warns the public of the alarming increase in lethality and availability of fake prescription pills containing fentanyl and methamphetamine. International and domestic criminal drug networks are mass-producing fake pills, falsely marketing them as legitimate prescription pills, and killing unsuspecting Americans. These counterfeit pills are easy to purchase, widely available, and often contain deadly doses of fentanyl. 
Pills purchased outside of a licensed pharmacy are illegal, dangerous, and potentially lethal. This alert does not apply to legitimate pharmaceutical medications prescribed by medical professionals and dispensed by pharmacists.
Drug traffickers use fake pills to exploit the opioid crisis and prescription drug misuse in the United States, bringing overdose deaths and violence to communities. According to the Centers for Disease Control and Prevention (CDC), there was an estimated 107,622 drug overdose deaths last year, a 15% increase over the previous record of 93,655 in 2020.
United Way of Southwest Louisiana uses its 211 resource line and the DEA partnership tools to assist with launching the One Pill Can Kill campaign to inform Southwest Louisiana of the dangers of fake prescription pills. For more information, visit dea.gov/onepill.
United Way of Southwest Louisiana's 211 resource line provides immediate information and access to live crisis support that is free and current. Individuals can text "OPIOID" to 898-211 or dial 211. The service is available 24/7/365 and works in partnership with the Louisiana Department of Health.
"Our 211 resource line gives those affected by the opioid crisis a confidential connection to help and live crisis support," explains Denise Durel, President and CEO, United Way of Southwest Louisiana. "Anyone can dial 211 for themselves, a friend or a family member to get life-saving information. When 2 out of every 5 pills contains a potentially lethal dose of fentanyl, the crisis is unimaginable."
The DEA and its law enforcement partners seize deadly fake pills at record rates. Officials report a dramatic rise in counterfeit pills containing the fatal dose of fentanyl, two milligrams. DEA-seized counterfeit fentanyl-laced pills have jumped 430% since 2019.
Download the poster below to share as a print or digital graphic.