United Way of Southwest Louisiana President & CEO, Denise Durel, presented Asst. Principal Cleo Williams of Lake Arthur Elementary with a donation of new school uniforms that included polo shirts, shorts, pants and jackets that will be given to hundreds of students whose families need assistance in Lake Arthur.
WriteStart Project is an Initiative of United Way of Southwest Louisiana that provides school supplies, student fees and uniforms to teachers and children in need across the five-parish area.
Beauregard Students heading to school with help from United Way of SWLA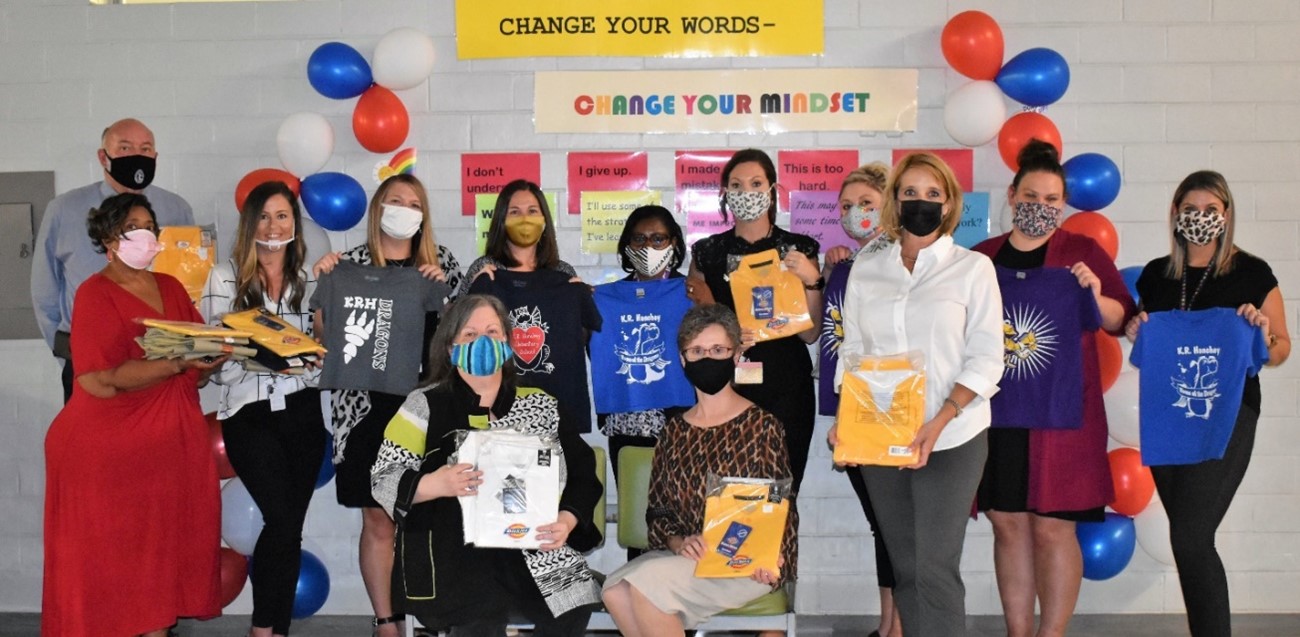 United Way of Southwest Louisiana is providing uniforms and a NASA STEM program for Beauregard Parish School Board this year.  New school uniforms for each incoming HeadStart student in Beauregard parish have already been purchased. The Student Spaceflight Experiments Program STEM program has also been funded by the nonprofit for all middle and high school students in Beauregard and Vernon parishes.
"Developing children to their full potential is one of our high priorities," explained Denise Durel, President and CEO, United Way of Southwest Louisiana. "Investing in a child's educational future takes many different forms. Academic success begins with having all of the tools necessary to learn and in these cases uniforms are what is needed for our smallest and STEM is needed for our youth."
Students in Beauregard and Vernon parish from 5th grade to high school will have the opportunity to develop microgravity experiments for a national competition. Region 5 will now be provided with a flight certified, microgravity research mini-laboratory for the competition. Students, working in teams, will research and propose an experiment in order to secure a spot on the actual flight into space.
"This spaceflight competition is an incredible opportunity for our community," says Durel. "Each winning experiment will be transported into space and returned to Earth after 4-6 weeks aboard the International Space Station. We know it will inspire a student to think about being a scientist, engineer or astronaut."
2023 United Against Child Hunger Marks 10th Anniversary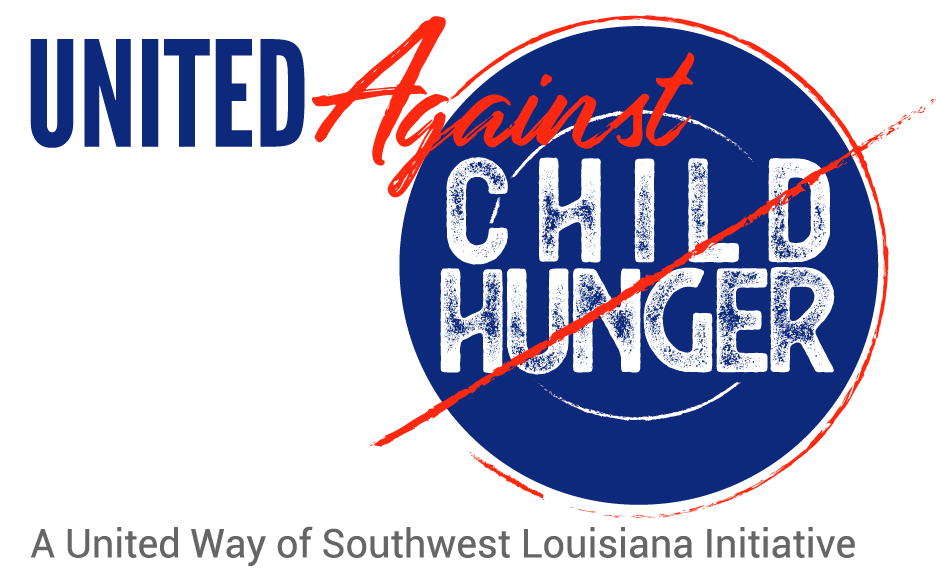 United Way of Southwest Louisiana recognized through its impact work that children were going without food. The first in the region, United Against Child Hunger, was created to give identical Weekend Food Packs to each child, regardless of age, leaving the programs on a Friday. Over the years, this initiative has grown in volume, producing more than 35,000 Weekend Food Packs in 9 years. The 2023 Day of Caring will mark the 10th anniversary of the initiative for the community.