Response Effort For Florida Under Way
United Way of Southwest Louisiana Leading Local Giving for Florida Hurricane Relief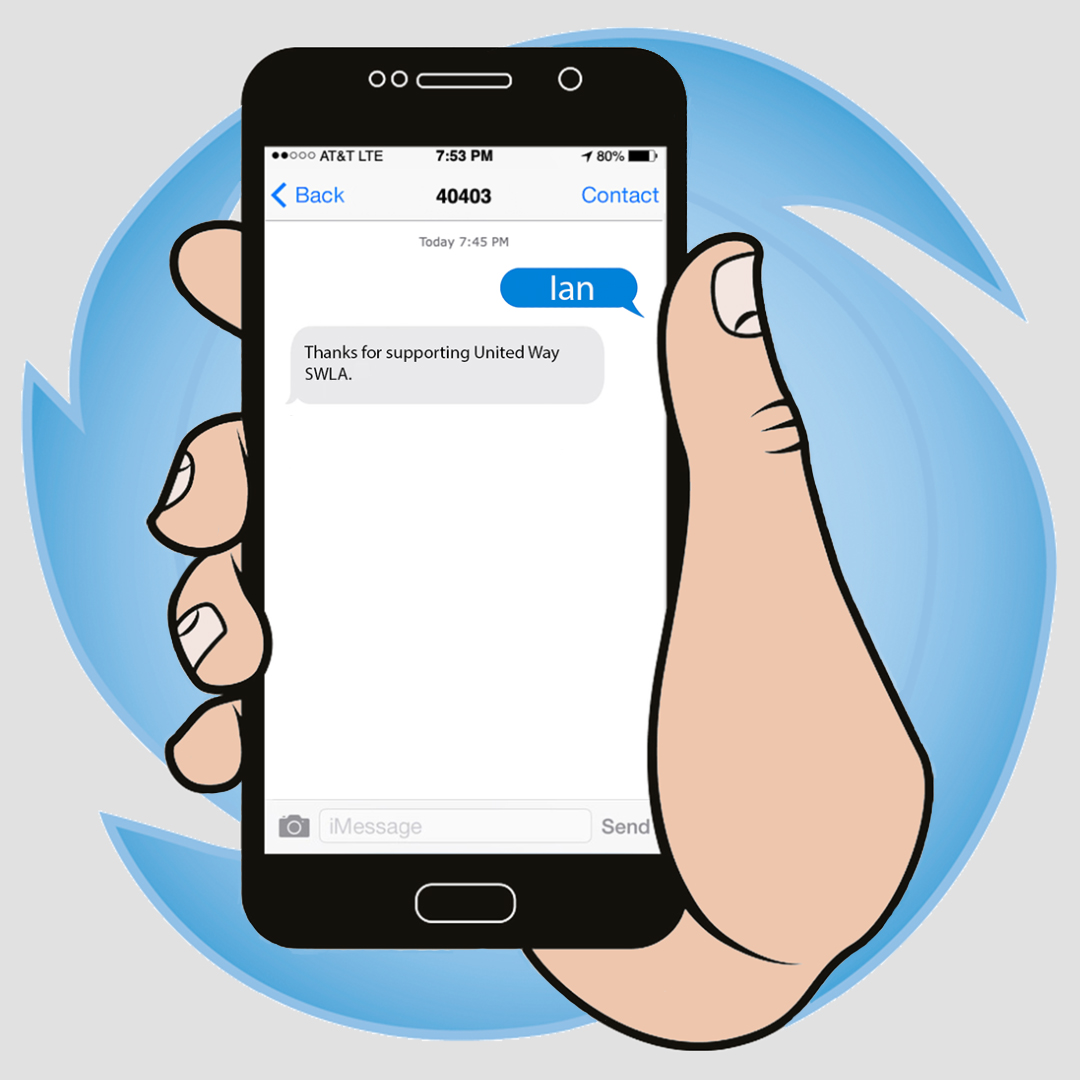 United Way of Southwest Louisiana is leading the local relief effort for Florida following Hurricane Ian. Monetary donations can be sent via text, mail, dropped off or filled out online at unitedwayswla.org.
Funds will be used for an immediate response, long-term recovery and fulfilling unmet needs. One hundred percent of donations go directly toward the efforts taking place in Florida.
To join with other Southwest Louisiana community members and organizations:
Text keyword "IAN" to 40403
Give online at UNITEDWAYSWLA.ORG/IAN
Mail a check to United Way of Southwest Louisiana, 815 Ryan St, Lake Charles, La 70601 (Write Florida in the memo line)
"Every time there is a disaster, people from all over the country step up to support each other. That was true for us after the hurricanes. We received donations from almost every state in the country – including all over the state of Florida. So, now it is our time to help them. We know all too well how critical that initial support really is." Denise Durel, president and CEO, said. "We would like to ask the people of Southwest Louisiana to help us support those affected by Hurricane Ian" she said.
# # #
Working with the community and many partners for 82 years, United Way of Southwest Louisiana tackles the critical human services issues facing our five-parish footprint of Allen, Beauregard, Calcasieu, Cameron and Jeff Davis. Our United approach is changing the odds for all children, families and individuals in the community, so that we all have the opportunity to succeed. Learn more about our life-changing work at Unitedwayswla.org and follow us on social media @UnitedWayofSWLA
- Operating in the TOP 9% of all U.S. United Ways. –TOP 125 out of 1300 United Ways!
- Maintains a 4-STAR charity rating with Charity Navigator and a PLATINUM SEAL OF TRANSPARENCY with GuideStar/Candid
- 2022 Winner of the Dedication Award from Louisiana Emergency Preparedness Association